above photo was taken on 6/22/2001 by me
from the Manhattan side of the harlem river
I literally just held my camera up high out of the car
WINDOW AND HOPED FOR POT LUCK
the PICTURES BELOW ARE ONES that I took on a trip
through the old neighborhood April of 1986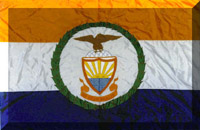 Click on image thumbnail for larger view
This is facing Anderson Ave from Woodycrest Ave at 166th St.
Corner of 167th St. and Woodycrest. Remember Sam's Deli which used to be where the parking lot is now.
Facing down Woodycrest towards 168th St. . Old Schwab's candy store was on right. Amazing; building is still there as is the private house right next to it. That is where the picture of all of us girls was taken on Easter if you saw the pictures in my other website.
166th St facing towards Nelson. Playground on right and the Methodist Church is on right.
Good Old Playground 166th and Woodycrest
This is facing down Woodycrest from 166th
Remember Sam's Candy store? Eddie Lavan's building (1141 Woodycrest) is still standing!!!
Another shot of Woodycrest facing from 167th towards 166th St.
Woodycrest Ave facing from 164th St. (Church is seen in distance)
My old house on Anderson Ave. This was taken in '86' but am told they removed the graffiti since then.
Good Old Sacred Heart Girls School
Another shot of Sacred Heart with a glimpse of the Noonan Plaza to your left
Bottom of Anderson looking up towards 167th St. Remember the lot on the corner and the big boulder that used to be there. Now there is a house in its place.
Another shot of Anderson taken from 166th St.
No Need to title this picture. It speaks for itself
Another shot of Anderson and steps leading to Jerome Ave at 166th Street.
Union Reformed Church on Ogden Avenue
PS 11 I took this picture because my mother went there
Another shot of Shakespeare across from church
The lot on Anderson and bottom of 166th St. (looking pretty good I think)
These are pictures I found on web of old library. This one is supposed to be from the early 1920's
Here is another picture circa 1930's
And this is the new library. yuk

Bunke Mansion (received this info from Peggy Moran). Thanks Peggy Hope Lynn enjoys it.
Click here to go to Home Page
Old Highbridge



Click here to go to back to previous page


OR
Click on this picture for
2001 Sacred Heart Reunion




Click to subscribe to Highbridge_Memories